| | | |
| --- | --- | --- |
| | Submitted by , posted on 04 February 2002 | |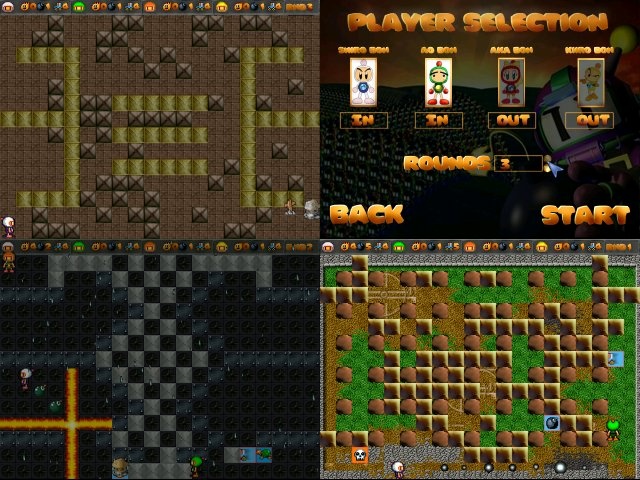 Image Description, by




This is my first real games project.

Initially I intended Internet capabilities and a great AI engine. Off course this was way too much for a first time project. I guess I fell into the trap a lot of 'first timers' make. Fortunately I released the error of my way and concentrated on just finishing the game (which is what I present here eh - well its about 99% finished). I've learnt quite a few lessons whilst developing Bomberman here's a few of them:
Think small and progress from there. You're never going to produce a AAA title from your first attempt. Just think of it as a learning experience.
There is light at the end of the tunnel - just stick with it.
Comment your code!
Finish your project.
There are loads more but that would take all day ...

If you would like to view the source just give me a shout.

You may download the Bomberman clone at: www.stevebeckett.co.uk