| | | |
| --- | --- | --- |
| | Submitted by , posted on 13 March 2003 | |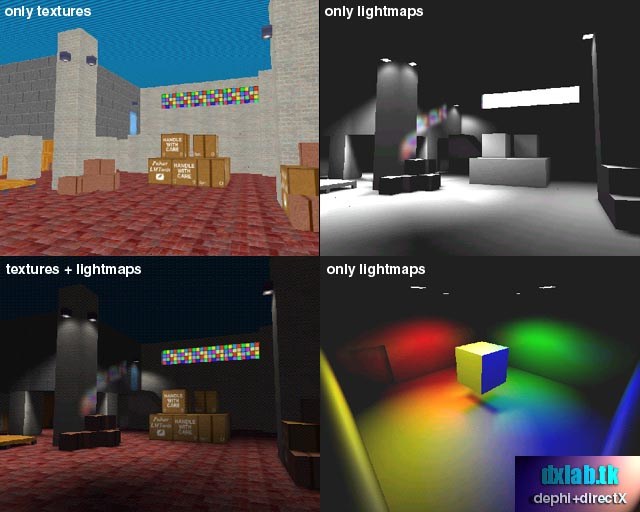 Image Description, by




This image shows what can be done with my lastest work; know as Pulsar LMTools.

Pulsar LMTools is a set of tools developed with Borland Delphi/Kylix that are used for generating lightmaps. The license is GPL, so full source code is included with Win32/Linux binaries.

Features:
Direct Illumination.
Light Types: ambient, direct, omni and spot.
Although uses a custom (but easy and documented) 3D file format, Direct3D .X and Autodesk 3DS converters are included.
Textures used as input (not always needed) must be 32bpp TARGA.
Textures output can be; 16bpp & 32bpp TARGA, and 24bpp Windows BMP
Octree for speed.
MaxScript for exporting 3DS Max/GMax lights.
LMTools can be downloaded from next sites;

Temp. mirror, recomended;
http://personal.telefonica.terra.es/web/afx/lmtools/

DXLab page (in spanish but has an english section; just click on the UK flag);
http://www.dxlab.tk
http://dxlab.host.sk (dxlab mirror)