| | | |
| --- | --- | --- |
| | Submitted by , posted on 05 July 2003 | |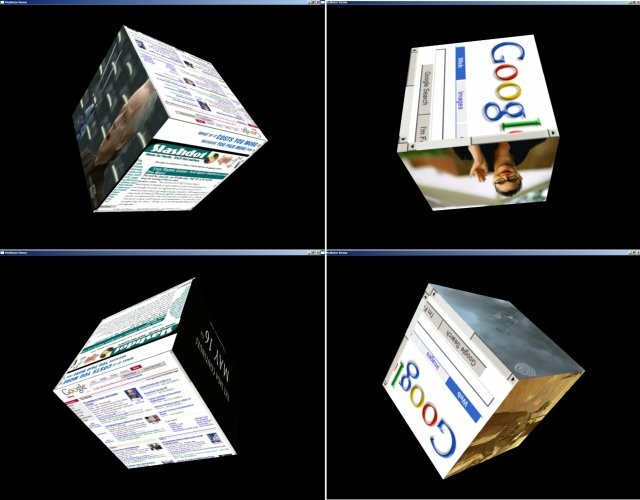 Image Description, by




This is a montage of some shots from a media library I'm working on. It allows you to use varied media sources as textures in your application. It takes care of the initialization, transport, scaling, filtering issues for you. All you do is give it a URL (online or local) to the piece of media you want and you're set.

Current supported media types include Web pages, Windows Media (avi, wmv, asf, mpg, [divx]) and QuickTime (mov, Macromedia Flash), memory textures (you write whatever you like to memory and it's used as a texture - 3D M.A.M.E. anyone ;)) and Window Grab textures (any active window, hidden or not is used as a texture). Support for other formats including Real coming soon.

There is a simple demo online at http://radicalpixels.com/mediator/mediatordemo.zip and you can contact me at mediator@callum.com. Feedback is very welcome. Thank you.