| | | |
| --- | --- | --- |
| | Submitted by , posted on 14 November 2003 | |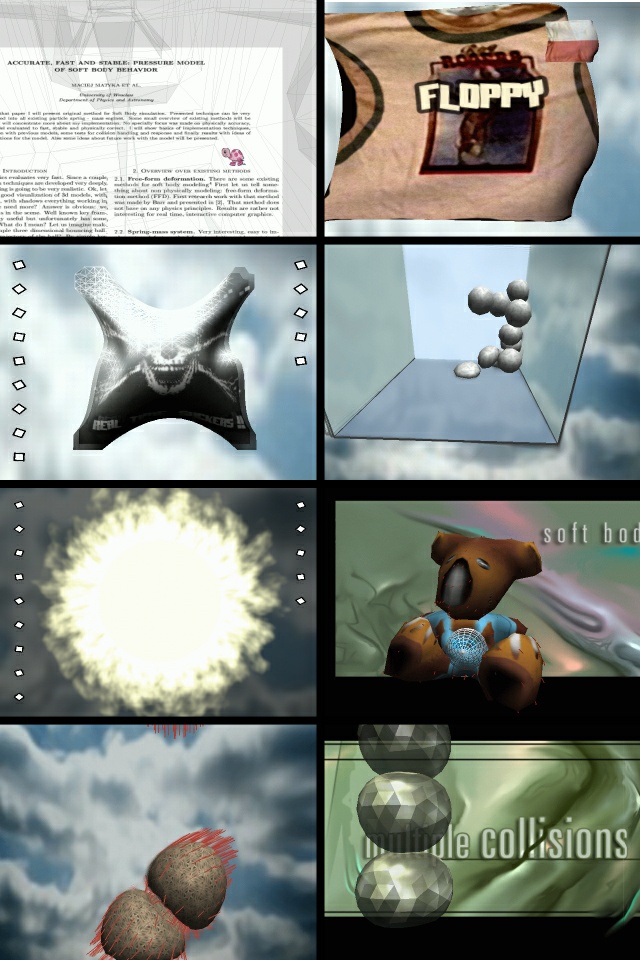 Image Description, by




Picture which I send today is taken from the second part of my demoscene "Dream Equation" series. I used some novel techniques for Soft Bodies there and included some of my recent simulation work and the most important are:
Inverse Constraints on Cloth Dynamics with MidPoint 2nd order scheme
Soft Body - Soft Body multiple collision detection & response
Perlin Noise Corona (bases on Perlin Noise paper & resources)
Demo took 1st place on a "Sympohony'03" party in Poznan/Poland. You can download it from my home page:

http://panoramix.ift.uni.wroc.pl/~maq

I am going to continue Dream Equation demo series, but now I am working on a new techniques - an idea is to not repeat effects in new productions. Complete credits for the demo are: code - maq (me), gfx - fame & dzordan, design - fame, dzordan, azzaro, def, maq and lamia, music - revisq. Demo has been made under label of my demoscene group - Floppy.