| | | |
| --- | --- | --- |
| | Submitted by , posted on 12 December 2003 | |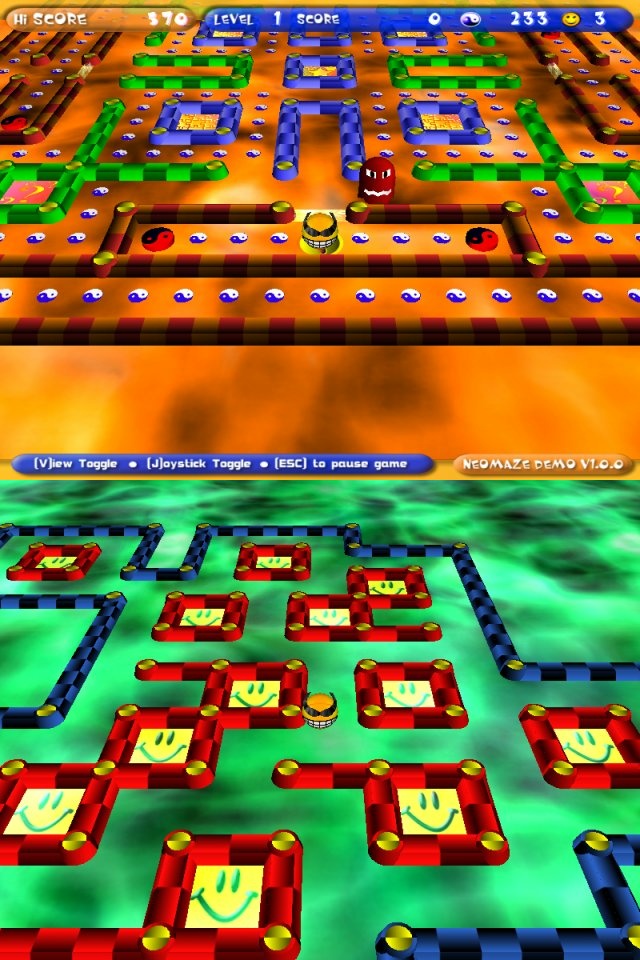 Image Description, by




Below are two images of our recently released game Neomaze.It's a Pacman clone by design but uses a 3D perspective and psychadelic graphics. It also has a more traditional 2D overhead view for maze game purists. You can check out more screenshots and a free 10 level demo at www.gamejig.com.

As you can see from the screenshots it doesn't try to re-invent the maze game genre but is a nice take on it nonetheless.It has ghosts that chase you and a new enemy, called a blocker, that tries to impede your progress.

The game runs on most versions of Windows. It was written with MS Visual C++ v6.0, the openAL sound library and the excellent(free) OpenGL application framework GLFW v2.4 ( check it out at http://hem.passagen.se/opengl/glfw/ ).

Take it handy,
Oliver.